ANNUAL EVENT
2018

Fowa Holdings Annual Event, we are big family
The year of 2018, which has just passed, is a year of connecting the past with the future.Success is accompanied by hardships, harvest is accompanied by sweat.
In every busy day, we usher in the year of 2019.Thanks to the hard work of leaders and our colleagues, we are full of confidence in the future of our company.

We have the following activities tonight:
1.Seven dancing and singing Show

2.Lucky Draw

3.Outstanding Staff Award

4.Game interaction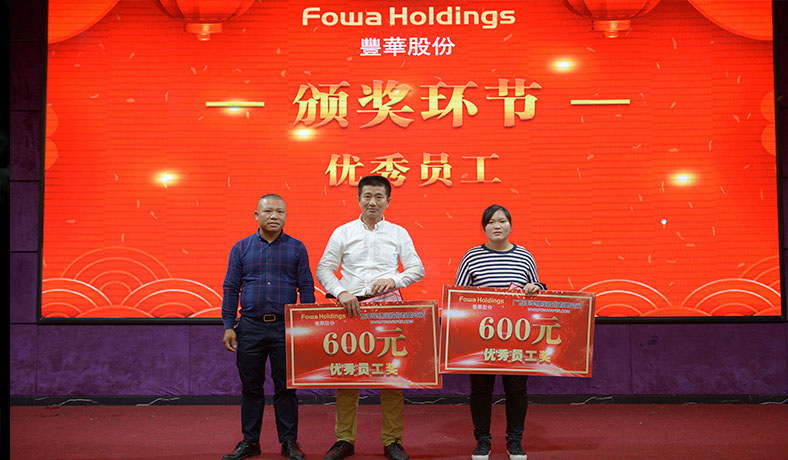 The whole event ended in a harmonious, warm, passionate and joyful atmosphere, which showed the energetic, positive and united spirit of our employees.
For 2019, we have always been full of confidence and look forward to a more brilliant future for Fowa Holdings!